South Beach – Plan Great Day
Discover Miami Beach in a new way.
Thanks to Prism.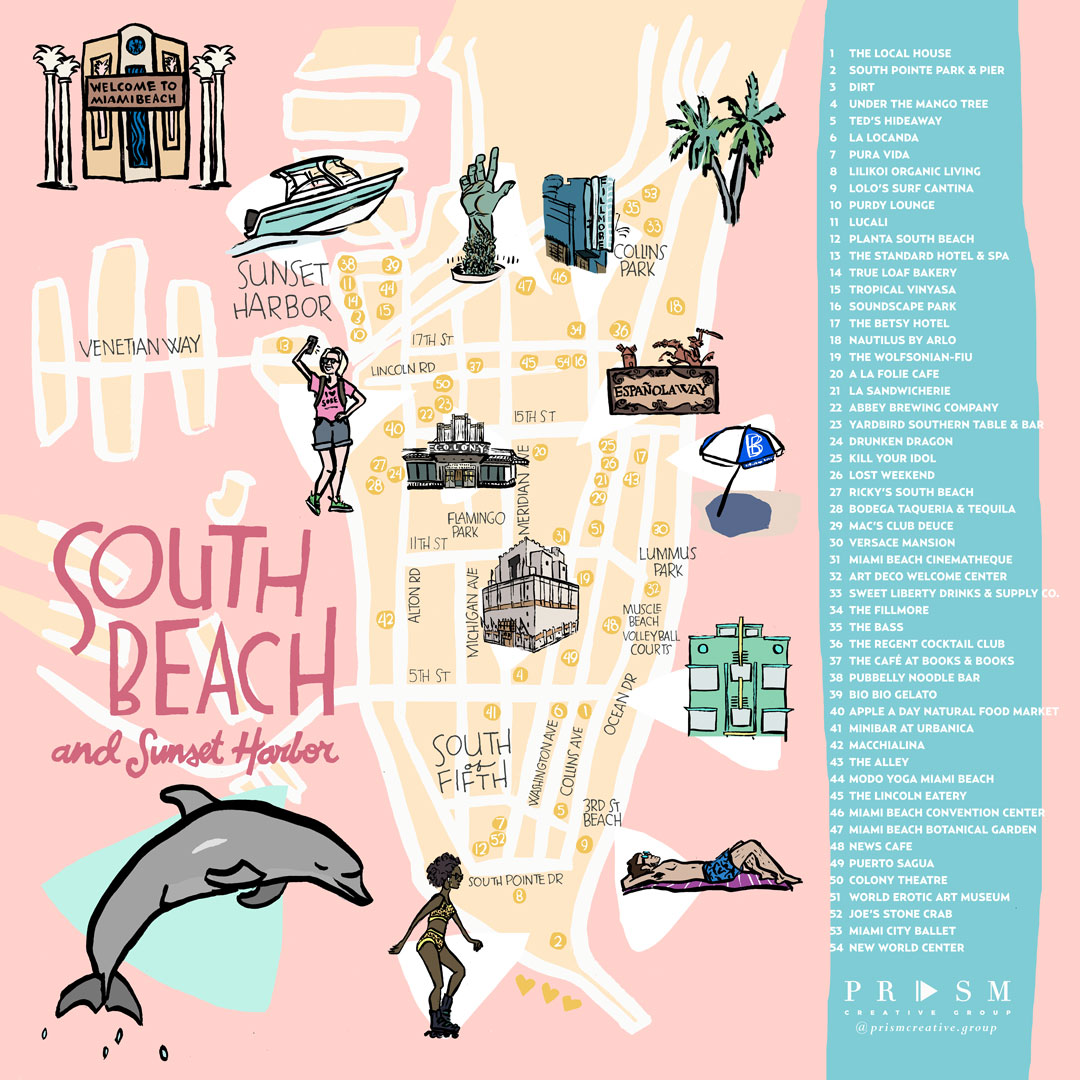 PRISM'S SOUTH BEACH ITINERARY
They've released a South Beach map earlier this year, so it's time to deliver what they think is the absolute perfect day in the area. The misunderstood neighborhood is home to plenty of hidden gems, charming nooks, public parks, and so much more. Visit their perfect day.